In the world of business, after making a large purchase, your immediate next thought should be how to maximize your return on investment. Common sense, right?
Although this concept is easily understood when you're investing in things such as a house, car, or retirement account, an ATM fleet is a unique purchase—and an asset that can be tricky to manage.
One of the most efficient ways financial institutions are increasing the return on their ATM fleet is by utilizing ATM managed services. This offering gives clients the ability to reduce operational costs—while maintaining security and compliance standards—and also helps institutions exceed customer expectations.
Here's a more detailed overview of how managed services can keep your ATM fleet humming and, ultimately, help you get the most out of your investment.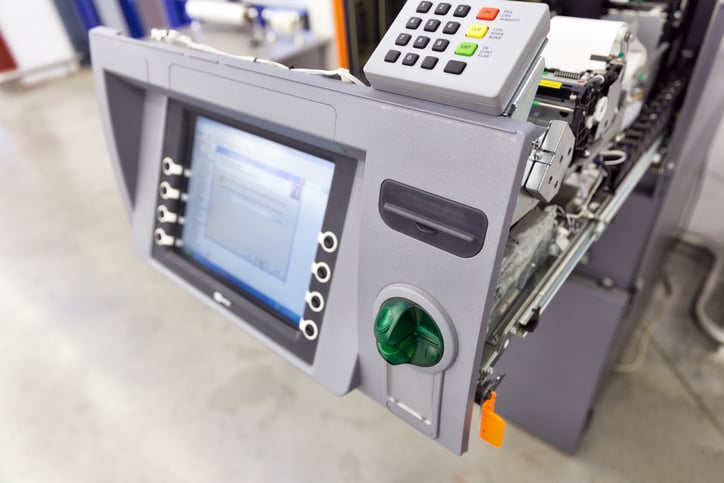 Delivering Experienced Technicians
Like your customers, you expect a lot out of your ATM fleet. With constant innovation in features, design, and functions, owning and operating ATMs can quickly become complex and costly. Fortunately, having skilled, experienced, and versatile technicians can make it look easy no matter what hardware, software, or fleet management challenges you are facing.
With managed services offerings, companies are able to deploy technicians who are trained and well-versed in all of the major makes and models of ATMs on the market, employing sound processes and quality equipment to handle software patching, hardware repair and replacement, preventative maintenance, and operating system upgrades no matter where your fleet is deployed in the United States.
Providing Full Lifecycle Management
Many managed services firms can also take their services to the next level with their full lifecycle management offerings. In addition to repair and replacement functions and assistance with patching, firms can also step in to deliver comprehensive fleet management services to test, schedule, and implement software patches; help select OEM updates throughout your fleet; and help monitor and remediate issues via their remote fleet management tools.
Account managers will also be dedicated to your organization to help schedule services, dispatch technicians, and plan for the future of your fleet, while service requests can be tracked online in real time. From managing maintenance to maintaining audit logs, let a managed services firm handle the day-to-day of managing your fleet so your staff can focus on their core business.
Facilitating Fleet Migrations and Upgrades
In addition to handling service requests and full lifecycle management services, managed services providers can also deliver customized packages to help make owning your fleet easier. For special initiatives like completing the Windows 10 upgrade or identifying new features to install based on your unique fleet usage statistics, your organization can tap into the deep experience and perspective that these vendors have in the ATM managed services market.
Other services such as consulting on repair-versus-upgrade decisions, automated journal log retrieval, or deployment of centralized event-monitoring and remediation teams can also be selected based on the needs of your business. Ultimately, managed services firms help limit fleet downtime while making sure your ATMs are future-ready.
Now Is the Time to Move to Managed Services
Many Burroughs clients have realized great value in turning over the maintenance of their ATM fleet, especially with operational cost savings and in freeing resources for other initiatives. After investing plenty of time and money in marketing, design, and training for the rest of your banking services, making the same investment in one of your most significant and visible customer touchpoints—your ATM fleet—by turning to a partner like Burroughs can quickly pay dividends. Click here to learn more about Burroughs' full range of managed services and how they can deliver for your brand.