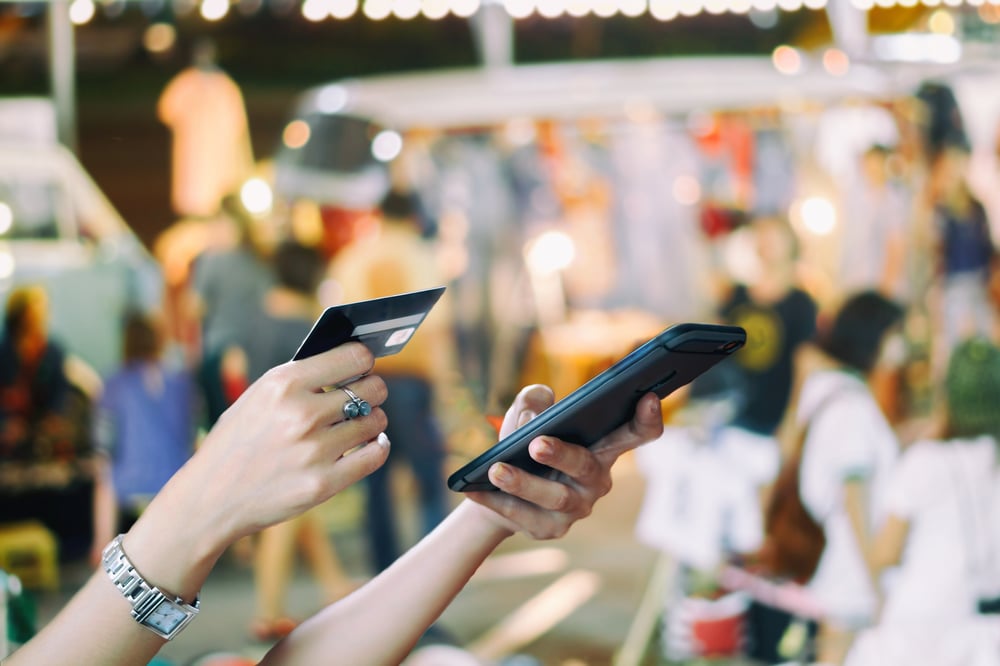 The concept of digital transformation seems pretty nebulous in a world of dollars and cents, but its effects on banking operations are very real. The primary goal of digital transformation is to enable customers to feel comfortable using technology and digital tools to interact with their banks and manage their accounts, including the use of mobile tools and self-service ATMs. In fact, according to a 2017 Fujitsu global survey, 89 percent of business leaders have major digital transformation projects underway.
But by transforming the existing physical layout and function of branch locations as well as the job responsibilities of the staff that now facilitate these new digital experiences, the financial services industry is beginning to give rise to several exciting trends to watch as we enter a new year. Here are just a couple of the digital banking trends that have banks talking, showcasing just how digital transformation is impacting banking operations.
Digital Transformation Drives Cost Efficiencies
Branch banking will always play an important role in a customer's banking experience, but not only can taking advantage of the latest digital transformation solutions help your organization have the right tools in place to deliver services and meet your customers' needs, but it can also add new cost efficiencies to your branch network.
Canada's Scotiabank, India's Canara Bank, and Bank of America, among others, are seeing investments in digital transformation pay off in customer usage statistics and in their branch operational costs. Canara Bank uses debit card printing and account registration and management tools within self-service ATMs to help drive efficiencies and enable customers, meeting them when and where it is convenient. Meanwhile, Scotiabank Solutions centers offer fully automated ATMs, semi-private meeting rooms, and team rooms with staff from nearby flagship branches available to provide advice and help balance customers' needs and operational costs.
For its part, Bank of America sees more regular transactions being done by customers themselves. For example, 76 percent of all deposits are via mobile devices or ATMs, and 24 percent of sales are enabled via a mobile device or ATM. NCR research shows that using an ATM to process a deposit is up to 30 percent cheaper and two minutes faster than with a teller. Trends like these can help banks refine their physical footprints, refocus the responsibilities of staff to drive customer management activities, and allow customers to have a more personalized banking experience.
Digital Interactions Complement Traditional Services (and Vice Versa)
Digital transformation is also helping banks identify new ways to offer products and balance services provided to their customers in concert with their traditional branch locations. According to a 2018 Deloitte Insights global digital banking consumer survey, 84 percent of consumers interact with their bank online, and 72 percent use mobile apps to access services provided by their primary bank, which stands in contrast with 75 percent of consumers visiting a branch less than once a month, on average.
However, the transactions customers perform online versus in person still vary, with Bank of the West executive Jamie Armistead capturing the trend by emphasizing his bank's need for "harmony between digital capabilities and the branches." According to the same Deloitte study, most consumers prefer traditional channels to take care of complex transactions or to get advisory services, while digital channels are primarily for informational and basic transactional services. Customers were also split in their preference to visit a branch versus an online channel to apply for payment cards or other transactional products or accounts.
Bank of America, with 25 million active mobile users, for example, sees customers set appointments at local branches to discuss financial services. At Wells Fargo, 12 percent of new checking accounts and 43 percent of new credit cards are now being acquired through digital channels. In whole, according to Forrester Research, 58 percent of U.S. consumers used cross-channel shopping when it comes to their financial products—shopping for a product using one method before applying for it with another. In other words, through digital transformation, banks are able to take advantage of additional time in front of their customers to educate them on products and help drive additional sales wherever the customer is comfortable: at the branch or digitally.
Bring It All Together
Today's banking market is getting more competitive, and digital transformation is allowing banks to not only find new ways to meet their customers' needs but also drive sales and reduce costs. With banks around the world having planned to invest $9.7 billion to enhance their digital capabilities in 2018 alone, for many retail banks, digital channels have become just as important as their branches. By offering additional advanced self-service ATM tools and integrating the strengths of digital features with those of traditional branches, banks can better leverage their resources while customers ride these trends to higher levels of satisfaction.