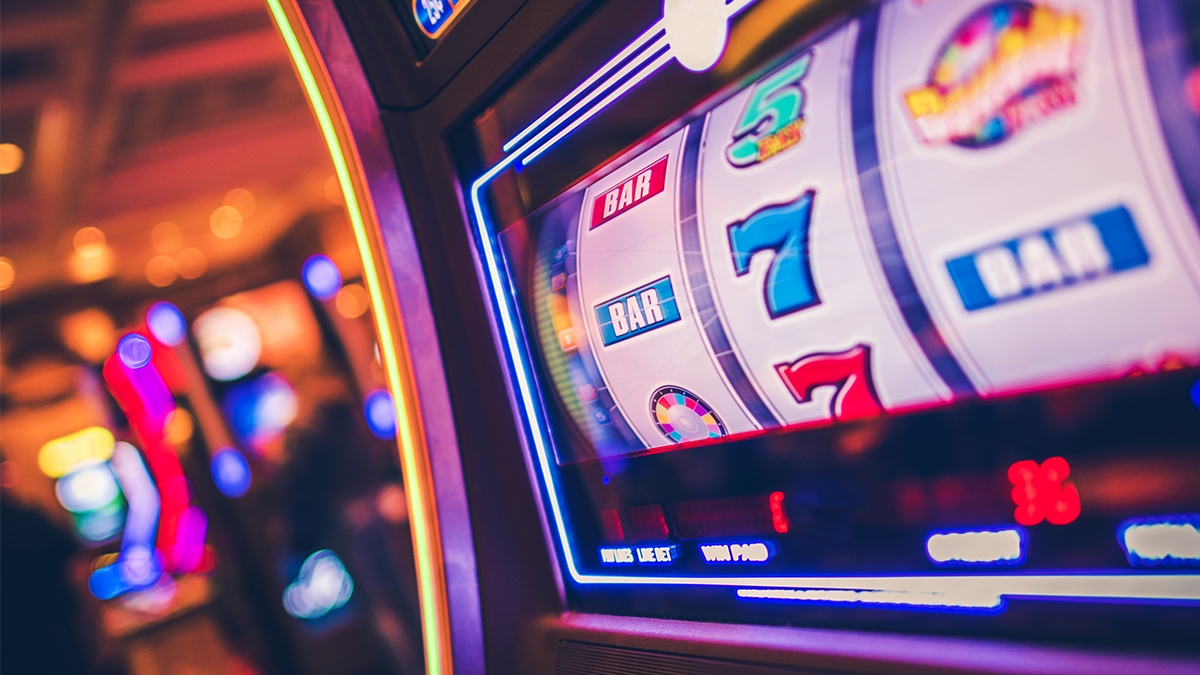 Technology is often thought of as an operations and efficiency play. But for the gaming industry, the right mix of technology also helps deliver a positive customer experience, enhance player loyalty as competition for consumers heats up, and provide safety measures by limiting person-to-person contact as the industry addresses health, safety and social distancing challenges as of late.
Increasingly, casinos and gaming centers see enormous value in kiosks ⏤ especially as manufacturers continue to pack more capabilities into these machines.
Gaming kiosks offer simple and intuitive navigation of wagering opportunities.

Multi-function financial kiosks include full ATMs, Players Club enrollment, ticket-in ticket-out transactions (TITO), check cashing, ID scanning and bill breaking.

Multiple ticket redemption kiosks enable players to cash out multiple slot tickets during a single transaction.

Some kiosks can push special loyalty offers or virtual drawings in addition to self-service account management capabilities (i.e., check points, receive cash disbursements, add value to cards and more). Frequent customers appreciate avoiding lines and maximizing their game time.

Mobile betting terminals can convert would-be betters during peak times at casinos ⏤ especially during major sports championships and races.
The plethora of available options feels like navigating a casino floor full of bells and whistles. With so many choices, where should you focus your attention?
Narrowing the Field
Solutions for gaming and player loyalty can undoubtedly help streamline operations and promote enhanced insight and revenue. But knowing where to invest can be difficult, and that's not the only concern. Equally important: Consider how this diverse technology ecosystem will be maintained. How do you strike the right balance between optimizing your resources and ensuring the best possible customer experience? User friendly functionality means nothing if machines don't work as they should.
Keeping up with and managing the hardware, software and repairs of each type of machine along with cleaning can overwhelm the most skilled in-house maintenance team. Not only that, many of the machines are custom-made for their specific function and require a deeper understanding of how each machine operates. Internal teams may need to dedicate additional time to learning the ins and outs of each machine that gets added to the ecosystem.
Then there's the practical matter of logistics. Machine repairs need to be swift to minimize customer disruption. Having service people and replacement parts at the ready is not just a nice-to-have; it's an operational necessity.
Play Your Cards Right With an Experienced Partner
You don't have to go it alone. Seek guidance from a solution-agnostic partner that can advise on the best options for your specific business needs. Ideally, this partner should be equipped to take on the service of your new technology in two ways: 1) as a supplement to your internal team, bringing specialized knowledge of not just kiosk technology but also payment and transaction systems, and 2) as a wholly outsourced provider handling everything from proactive monitoring and system upkeep to timely onsite repairs and maintenance.
Why Burroughs?
We leverage 134 years of experience, innovation and long-standing relationships to help you solve your business challenges. Our OEM-agnostic approach to technology and extensive knowledge of software and hardware components gives you the benefit of objective, well-informed advice. And, our work in the casino space provides inside knowledge of many of today's most sought-after machines.
Our services are designed to make life easier and more secure for your employees and customers ⏤ while ensuing your business operates in a streamlined way. When you have the most flexible and powerful devices, uptime, visibility, customer experience and scalability become the most important factors. Burroughs keeps your business moving with remote managed services, expert service technicians, proactive logistics capabilities, and forward stocking locations nationwide. To learn more, contact us today.