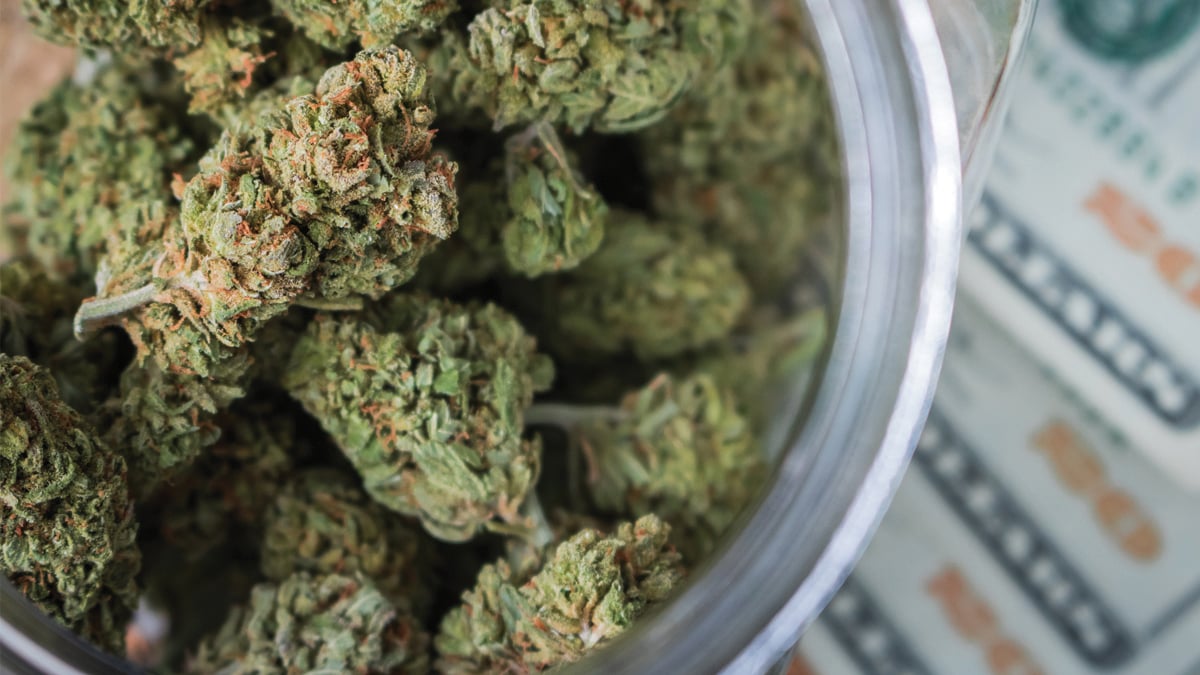 As of 2020, 33 states have legalized cannabis for medical purposes; 11 of those have also legalized recreational use. Despite this trend, cannabis is still illegal under federal law. Due to the associated risks, most banks and armored carriers decline to do business with dispensaries. This can pose significant business challenges when it comes to basics like money management.
Yes, Too Much Cash Can Be a Problem
Because of these obstacles, most dispensaries operate on a cash-only basis. This creates substantial financial, operational and security risks.
For starters, successful dispensaries must safely hold, transport and deposit tens of thousands of dollars a week. Multi-state operators face even greater obstacles, as each state has specific laws governing the movement of their cash.
However, the stress of logistics pales in comparison to safety concerns. Cash businesses are vulnerable to theft ⏤ dispensaries even more so because states publish their locations online. Criminals have the motivation to target these businesses, putting employees and customers in harm's way.
Getting a Handle on the Problem
To minimize exposure, dispensaries need to set up processes that help manage and protect not just on-premise cash but the personnel handling it. Improved procedures also free up staff to focus more attention on customer service.
While ATMs are a standard in many dispensaries, there are additional practical and affordable solutions to enhance safety, help protect cash and make operations more efficient.
For example, cash recyclers — often found in banks and credit unions — take care of accepting and dispensing cash, and support the dispensary onsite by:
Reducing cash handling time for associates

Improving security with less exposed cash

Increasing safety for your customers & employees

Detecting counterfeits at the time of transaction

Providing additional storage for thousands of bills
A smart safe can also create added benefits:
Restricted Access. By employing user passwords, dispensary operators can control access to cash. Employees who need to make change can be limited to a small secondary compartment, so theft or leakage can be reduced.
Currency Verification. Smart safes add a layer of loss prevention by automatically counting and sorting cash — and checking for counterfeits.
Improved Monitoring and Reporting. A smart safe's memory can store thousands of transactions and help document the flow of cash — which can be important in a regulated environment.

Piece of Mind.

Knowing that your operations and employees are protected in the event of theft.
A current bill entitled the SAFE Banking Act aims to ease regulations, but it is still in its early stages. In the meantime, dispensaries don't have to go it alone. A neutral third party solutions partner that stays apprised of changes in business, technology and regulations can be big advantage in helping operators to navigate this dynamic political landscape.
Why Burroughs?
Burroughs has 133 years of bringing innovative payment and transaction solutions to emerging markets...from the first adding machine to today's most complex cash automation technologies, we help make life easier and safer for your employees and customers ⏤ and operations streamlined, healthier, and scalable for your business.
When it comes to achieving greater security, accountability, and efficiencies, thousands of businesses count on Burroughs for our best-in-class service and industry-leading expertise. To learn more, contact us today.