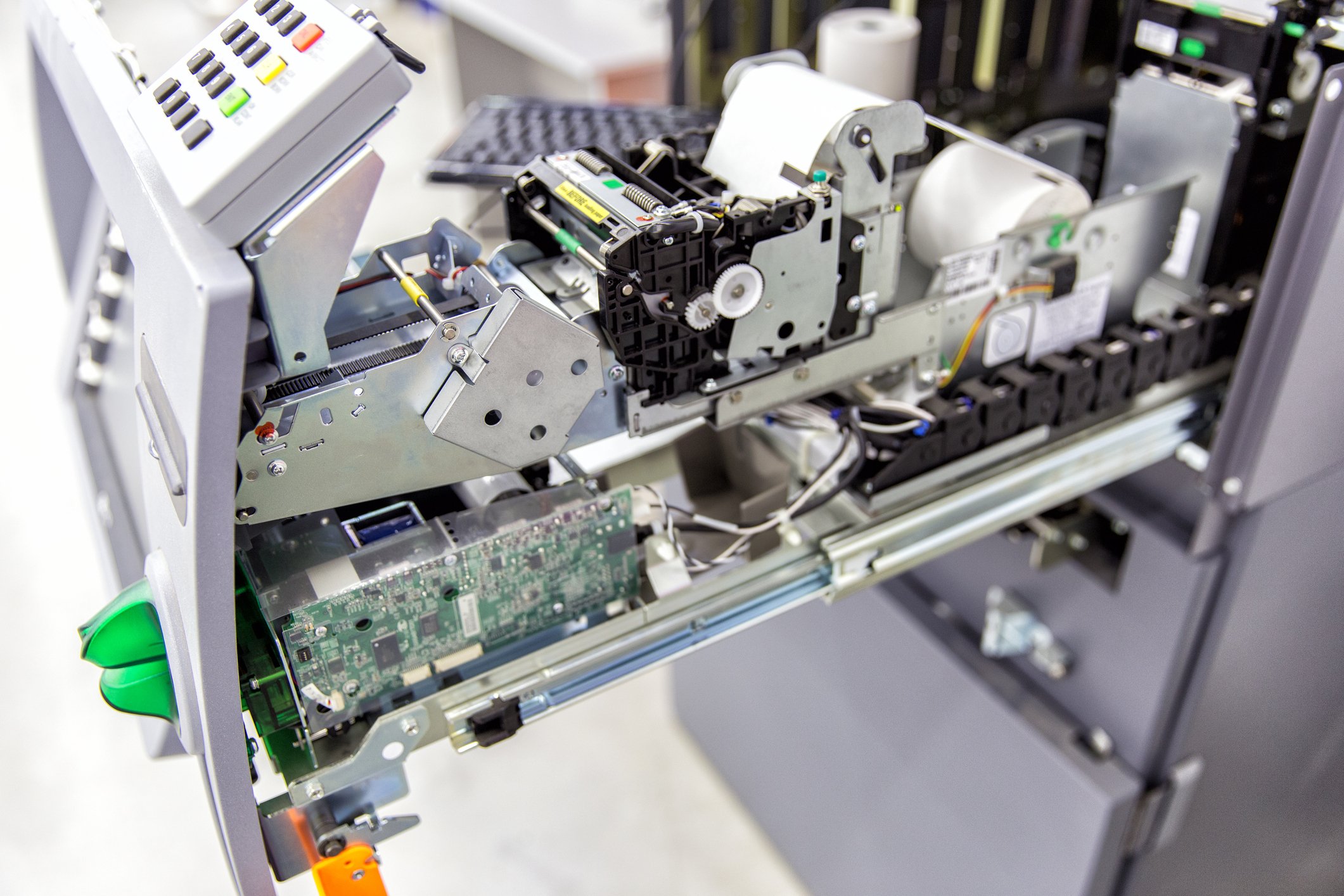 The ATMs that bank customers interact with have undergone dramatic changes over the last decade, and so has the industry of service providers that manage these physical extensions of a bank's brand. New technology and manufacturing techniques are giving banks additional options for the servicing of their automated cash equipment, with independent service providers stepping in to provide comprehensive and proactive service that can alleviate the constraints of working only with original equipment manufacturers (OEMs).
The option to use independent service providers to service ATMs presents financial institutions with an opportunity to consider the differences between the two types of service providers. This article will explore three key ways that OEMs and independent service providers differ.
Flexibility
OEM servicers often lead with the premise that their value comes from giving customers a "one-stop shopping" experience. This is based on the idea that OEMs know their products inside out and can provide consistent service and performance regardless of geographic location. However, this level of specialization is only relevant for their products.
Independent service providers are better poised to serve not only the existing needs of their customers, but also their future needs. Independent service providers also offer broader and more diverse capabilities and can take on work and requirements to help customers plan and adapt for future needs or equipment in a more cost-effective and efficient way. In the event of a partial equipment failure, an independent servicer can source and install an equivalent part, regardless of manufacturer, and get the device back up and running faster.
Efficiency
Efficiency is key when it comes to establishing and maintaining customer relationships, and differentiating oneself from the competition is essential in any industry. The ATM service provider market is no different. And financial institutions—the customers of ATM servicers—are also in a competitive market, one that drives the demand for faster maintenance and improved cost controls down into their servicing budgets.
Independent servicers are well placed to provide benefits in the area of efficiency, especially as improved maintenance operations and new technologies that are not OEM-specific are being applied across the industry to the customer's benefit. For example, Burroughs has an in-house repair and refurbishment department for better supply control and stock management, with parts deployed in advance across the country to help minimize downtime with lower costs versus buying new stock.
Cost-Effectiveness
Another way that independent service providers differentiate themselves from OEMs is in their ability to help their clients control costs over time. In this dynamic banking environment, financial institutions often have multiple different types of equipment in their fleet, which can make servicing and maintaining it more complex when having to deal with multiple OEMs. Independent service providers are able to centralize these costs and make coordination more efficient across a fleet, offering experience, parts, and service regardless of the manufacturer that can translate to increased up time.
Similarly, when it comes to planning upgrades or replacements to existing ATMS or purchasing for new locations, independent service providers are able to offer unbiased recommendations to financial institutions. Because they offer service across a range of providers, independent service providers can use known performance data, client feedback, and customer requirements to help make the best decision for their fleet regardless of manufacturer.
What Is the Next Step?
The ability of financial institutions of all sizes to build and deploy new capabilities, capacities, and products in order to keep up with an ever-changing competitive market is supported by selecting the right type of servicing partner. Although OEMs offer some benefits, independent service providers have demonstrated their ability to keep the equipment humming by delivering cost-effective, flexible, and efficient service at the same or greater level as original equipment manufacturers. Independent service providers not only outcompete OEMs, but they outshine them.
To learn more about how Burroughs can create a personalized, innovative, and secure solution for your ATM servicing needs, reach out for a free consultation from our ATM service providers.