In a world where nearly half of the millennial generation is willing to pay a premium for same-day delivery, brick-and-mortar retailers are faced with the challenge of figuring out just how to compete with global firms for a customer's business. In order to respond, businesses first need to understand the effect operational efficiency has on their bottom line and the role it plays in keeping customers coming back for more.
In short, operational efficiency is a way for outlets to think strategically across their entire retail platform to combat the rising trend of online shopping. While this concept is nothing new, and 67 percent of retailers consider operational efficiency to be of high importance, Forrester found that only 27 percent consider themselves to be operating as efficiently as they could be..
So exactly what steps can your business take to operate more efficiently? Here is a quick guide to unlocking the potential of your business to grow your market share.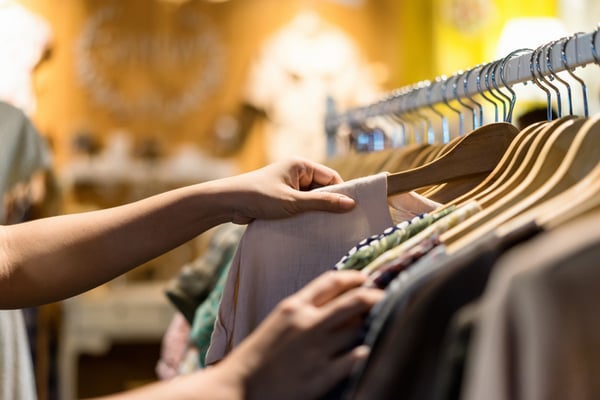 Make Your Inventory Work for You
Poor inventory management can lead to not only stock-outs, excess inventory, and additional supply chain costs but also frustrated sales staff and customers with a less-than-positive shopping experience.
By implementing a customized inventory management system with real-time data analysis and integration, a retailer is able to better predict demand for their products, more accurately assess when and how much to order, and avoid unnecessary sales or write-offs. Utilizing built-in analytics, stores can identify sustainable inventory levels and monitor trends over time.
Additionally, inventory management can also help improve employee scheduling by predicting the number of staff needed to handle inventory and restock shelves, lowering instances of idle or overworked employees. This could lead to improved employee satisfaction because of more predictable schedules and workloads, but also 4-12 percent labor cost savings.
Off-Load Cash Management Stress
Each day, employees and managers have to complete the same cash management tasks over and over. From opening and closing registers to trips to the banks, your employees spend a lot of time on rote tasks—time they could instead be spending on customer-facing roles. Similarly, issues such as theft, employee errors, and counterfeit transactions drain about 1.33 percent of your business's total sales, on average.
To avoid these issues with loss prevention, businesses can look toward tools such as smart safes. Smart safes bring real-time cash counts, counterfeit detection, and full-cycle cash management functionality to your checkout operations, taking the stress off employees and introducing operational efficiency that can really add up.
Enhance System Integration
From payroll and scheduling tools to in-store inventory management programs, cash management software, and often an e-commerce operation, businesses have a lot of data flowing in and out each day. An often untapped source of additional operational efficiency comes from not having systems be able to "talk" to one another, resulting in manual coordination across systems, dual entry, and lost opportunities for automation that could leave more time for focusing on the business.
Enterprise resource planning applications can help enable the integration of these various systems, introduce orchestration—where an event in one system triggers an action in another—and blend data from multiple tools to provide additional perspectives and streamline decision-making. Even if integrating systems seems like a Herculean task, getting it right can drive considerable operational efficiency.
Taking the Next Step
Although technology has enabled an entirely new level of competition in direct-to-customer sales, if they use it to their advantage, brick-and-mortar retailers can fight back by unlocking additional cost savings, increasing customer satisfaction, and identifying other ways to increase operational efficiency.
But this process can be difficult to navigate. That's where a team of experienced, knowledgeable, and diverse professionals who are dedicated to the success of your business can be a differentiator. Learn more about how to bring operational efficiency to your business by reaching out to the professionals at Burroughs.