As the pace of business continues to intensify, anything you can do to save your customers' time and help them increase their productivity is going to surely win them over. One of the best ways financial institutions can do this for their retail clients is by offering them banking solutions that are easy to use, secure, and—most importantly—convenient.
When your financial services meet your customers where they are, you are opening up an avenue to attract new customers while also providing more perks to those who are already loyal to your brand. At the same time, with recent technological advances in cash management tools, you can also help simplify your customers' cash management processes and help them put the tools in place to encourage growth.
So just what could a retail program do for your business and theirs?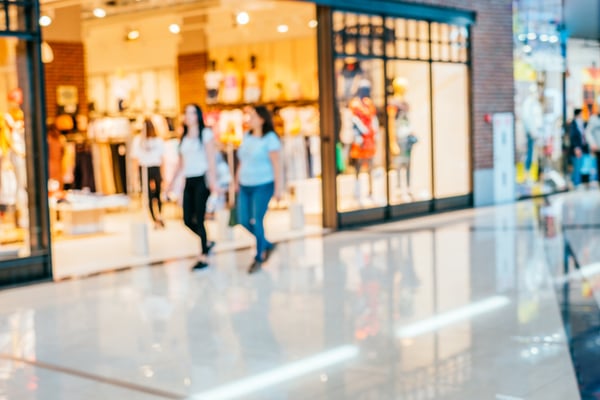 Increase Your Product Diversity
The only thing changing faster than technology is the ways that competitors are advertising their products directly to your existing customers. If there is a new, faster, easier, or better way to handle a part of a retail customer's cash management process, they are going to hear about it.
So instead of letting another brand swoop in and offer the product themselves, why not offer retail-level solutions such as smart safes and cash recyclers as a way to build business and serve your customers before others do? Integrating devices such as these can help ensure that your existing customers dial your number when they need additional financial services and not a competitor's.
Advance Retail Clients' Cash Management Acumen
Every retail customer is different, but any opportunity to introduce new tools and processes to enable their cash management processes can be a win-win for you and them, especially if you meet them where they are—literally.
Unless they've had exposure to it before, customers may not know the benefits that cash recyclers have on their staff productivity and bottom line. Similarly, retail customers may not realize that there are smart safes of every size and shape to meet their needs and their desire to keep their employees and cash safe. Add in the ability to tie these devices' features—such as advanced reporting functionality, employee-specific activity monitoring, and integration with other financial software—and your bank will be on its way toward taking its customers to the next level.
Acquire More Business
Although we live in a world of online customer reviews, sometimes an endorsement from a neighbor or respected peer can be the catalyst that drives even more new business. When you consistently give your retail customers safe, reliable solutions or enable them to take advantage of new features such as provisional credit, word will begin to spread, drawing in more customers.
When looking for a vault, safe, or recycler, business owners will share their experiences with your institution, encouraging new customers to select your brand as a strategic financial services partner.
Take the Next Step
Retail programs are a great way to help your customers and increase the number of interactions they have with your company. Not only that, but by offering leading-edge technology and tools, your company can also help your customers evolve their cash management processes.
In the end, retail programs can help build trust and loyalty to your financial institution, which can translate into new customers and more sales. To learn more about how a retail program can set your brand apart and develop a plan to implement services of your own, contact the Burroughs team here.