Financial institutions that use cash recyclers throughout their operations already know the impact that they can have on their productivity, customer experience, cash management, and operational efficiency. And in a constantly changing market with a fickle customer base, anything a bank can do to set itself apart and drive growth is worth taking advantage of.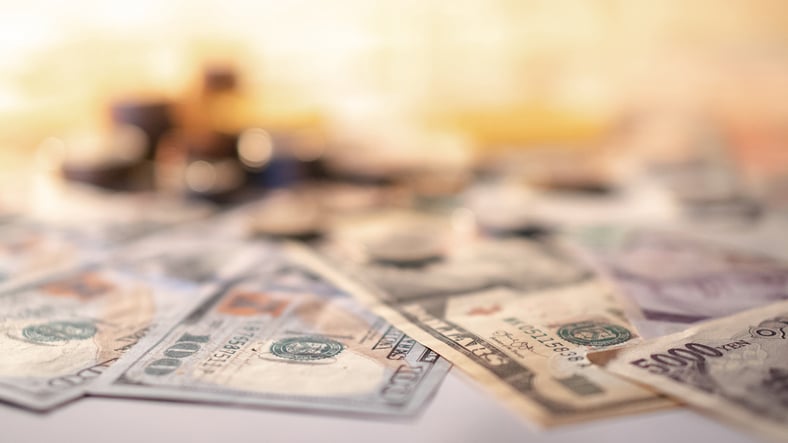 So if your financial institution hasn't considered cash recyclers before, or if you're looking for a way to further improve your cash management, here are nine features that cash recyclers can deliver that we know you would love to have in your branches.
Cash Recycler Features
Cash recyclers have many built-in features that help banks with everything from establishing and enabling stronger internal controls around cash handling to employing advanced security features that can help take the burden of security management off of employees. But there is much more to cash recyclers than that, so let's jump right in.
1. Increased Transaction Rates
Doing more with less; what bank wouldn't want that? Cash recyclers can enable this at your branches by speeding up cash deposits and cash withdrawals by automating currency counting, verification, and cash preparation. These features speed up individual transactions without sacrificing accuracy or security, ultimately speeding up customer throughput without employing additional tellers.
2. More Customer Self-Service
Cash recycling ATMs offer customers the ability to handle more self-service functions such as larger cash deposits and withdrawals, increased note diversity, and other customizable, employee-enabled features, all while integrating into your bank's cash management ecosystem and security standards.
3. Dual-Teller Support
Cash recyclers come in a variety of sizes, including a model that is small enough to fit between two tellers, capable of handling transactions for both tellers simultaneously, often processing 5-7 notes per second. This dual dispensing and deposit capacity is facilitated by indicator lights at the front that signal to each teller, all while accurately counting the currency and logging each transaction.
4. Increased Automation
Cash recyclers, by design, eliminate manual cash counting, sorting, and verification tasks that are otherwise performed by each teller throughout their shift. And, at the end of each shift, each cash recycler integrates into your branch's cash management software, logging cash counts and confirming cash balances by location and teller.
5. More Time for Customers
Thanks to this increased automation of basic cash handling tasks, tellers now have the ability to focus more on promoting bank products and spending time focusing on customer questions and needs. Tellers can spend less time worrying about human error, and more time and giving attention to each customer interaction.
6. Streamlined Cash Management Devices
Thanks to evolving technology, cash recyclers are able to connect with other cash management devices and software at your branches. With this capability, recyclers can count, validate, and record cash levels by teller, reducing the time required and number of employees involved in confirming accurate cash counts and automatically logging user interactions. This feature can be helpful when identifying ways to reduce human error that could result in lost cash. Not only that, but recyclers can also support monitoring cash flow in real time across disparate locations down to the employee or transaction level.
7. Customizable Cash Recycler Options
Cash recyclers also come with a wide variety of configuration and integration options, including teller cash recyclers, customer-focused recycler/ATMs, and centralized, back office units. Each is able to handle a different volume of currency, offer logging and customizable features, and integrate together and within a larger cash management software solution.
8. Advanced Security Features
Cash recyclers also offer plenty of security features, including a secure way to store money to cover transactions, which reduces the need for armored car deliveries or trips to a central vault. Each cash recycler has secure cassettes that safely store cash for future use or deposit, paired with logs detailing cash-flow activity.
9. Increased Authentication
Finally, cash recyclers come with built-in banknote authentication to help protect your branches from any incoming counterfeit currency. Equally important, each user requesting access to cash holdings will be required to authenticate themselves, which is recorded for future auditability.
Taking the Next Step
Although every bank is different, cash recyclers offer the unique ability to help banks of all sizes save time, improve cash management, and improve efficiency and security around cash management. In turn, cash recyclers can often pay for themselves quickly, and then some. If you would like to learn more about the right kind of cash recycler solution to improve your branch operations and reap the rewards of these features, you can reach out to the Burroughs team here.